When it comes to skin care, usually less is more. Now you will ask, when are you supposed to try on those serums and moisturizers and oils? Trust me, if you are going to try a lot of things at the same time, most probably none of the ingredients have time to really work for skin. To really see if a new skin care product is working for you or not, you need to try it for atleast two to three weeks to see any results.
If you happen to minimalist, who enjoys the "less is more" but still want to be on top of the skin care game, this post might help you to get started.
In this post, we are going to focus on only one brand to have it even more simplified. This post is in no way affiliated to any brand and we are not recieving any kind of benefits from any brand.
We understand that when it comes to skin care, not everyone has the skin type. You might have oily, dry, normal or combination skin. Worry not, we are going to create the routines for every one.
Day Time routine for Normal to Oily Skin
During day time, our skin is exposed to not only visible light but also the skin damaging and wrinkle and sun-burn causing UV lights. That's why the most important part of the Day time skin care routine is SPF (yes, even in winters). For this, we have two products for you, one cleanser and then SPF.
This is by far the best cleanser I have ever had. It removes all the access oil and dirt from the oily skin but just leave the skin feeling completely dry after washing. Also, it's very gentle on the skin.
If you come from Europe, check the differences between the cleanser sold in european market to the one sold in US market in the following blog post: CeraVe foaming cleanser – difference between German and the US product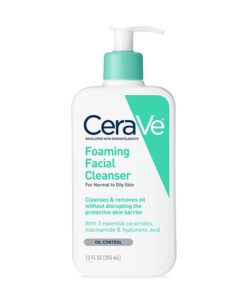 This moistuizer takes the minimalism to the next level by combining the lotion and SPF in one. If you are looking for a detailed review about this lotion, check the post CeraVe Facial Moisturising Lotion SPF-25 Review . The review is based on the product which is available in European market and only has SPF 25, unlike the one available for US market with SPF 30, but the ingredients list doesn't deviate much.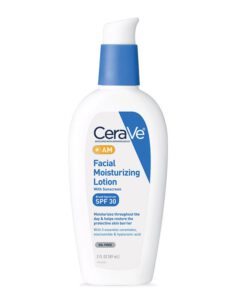 Day Time Routine for Dry to Normal Skin
Unlike oily skin, Dry skin cannot afford losing any oils from skin and need extra care when it comes to moisturizing. That's why, we won't change much from the skin care routine above, but will only adopt some things.
This cleanser is specially for the dry skin and won't strip too much oil from the skin and will help keep the skin hydrated.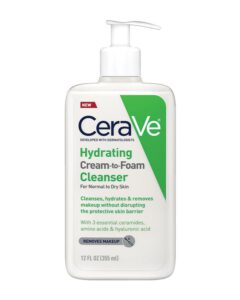 This moisturizer with SPF is also optimal for dry skin as it provides good hydration and also protects you from sun. If you are going to be long in the sun, don't forget to re-apply it every two hours for optimal sun protection.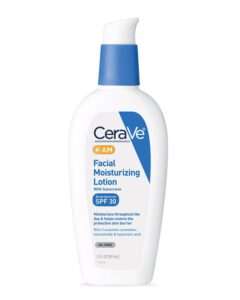 Follow us on social media: