One thing we have to give to year 2020, it disappointed on a lot of fronts: meeting far away located family and friends, visiting new places, eating outside and a lot more uncountable incredible things. But something magical did happen this year in the name of Animal Crossing – New Horizons.
The game got released on 20th March, 2020, where we were already in the first lockdown and looking for something to take our mind off of the negativity this year brought upon us. I gifted the game to husband as he is a big time gamer boy, be it Nintendo, XBOX or PC. And once he started playing it, it seemed so peaceful and relaxing, that I also decided to give it a try and here I am, writing this post more than 300 hours on the game and a 5-star island later.
So what is it all about?
When you start the ACNH journey, the best businessman of all time Tom Nook welcomes you on your new island, where you are going to live with you animal friends (hence animal crossing). And then starts your new life, where you have to earn your own nook miles and sternies to pay for almost everything.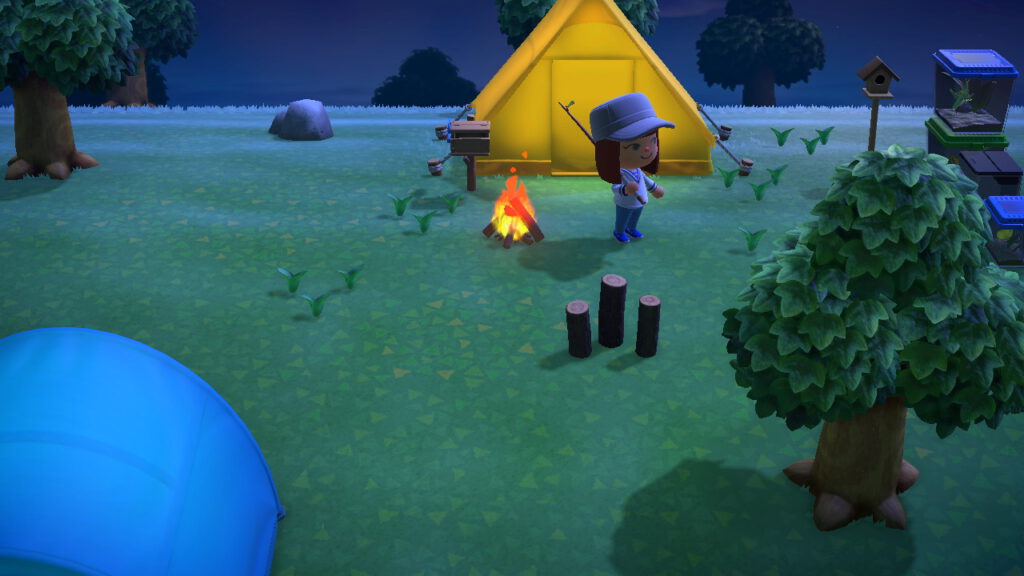 Here you are the creator of island and you can bring all your creativity out. You can various DIY receipes from different sources, such as by shooting down balloons, from the message bottles flushed on your shore, buying it from Nook's cranny, or from your Neighbours.
The game also has timezone and season just like in real life, where the island will go through the normal phases, sunrise, sunset, night, rain, fall, snow, spring and all the real aspects of life, which makes us humans feel alive and fulfilled.
There is no age to play this game, here the sky is the only limit. It also has a online mode, where you can visit the islands of other friends or use the ticket to just fly to random island to get more resources to produce even more stuff.
What joy did ACNH bring?
In normal circumstances where we could travel or go outside, it wouldn't have made much of a difference to have another game but what 2020 had for us was different. Having ACNH gave me possibility to be somewhere else, where I can still be me and enjoy the life in completely unseen ways.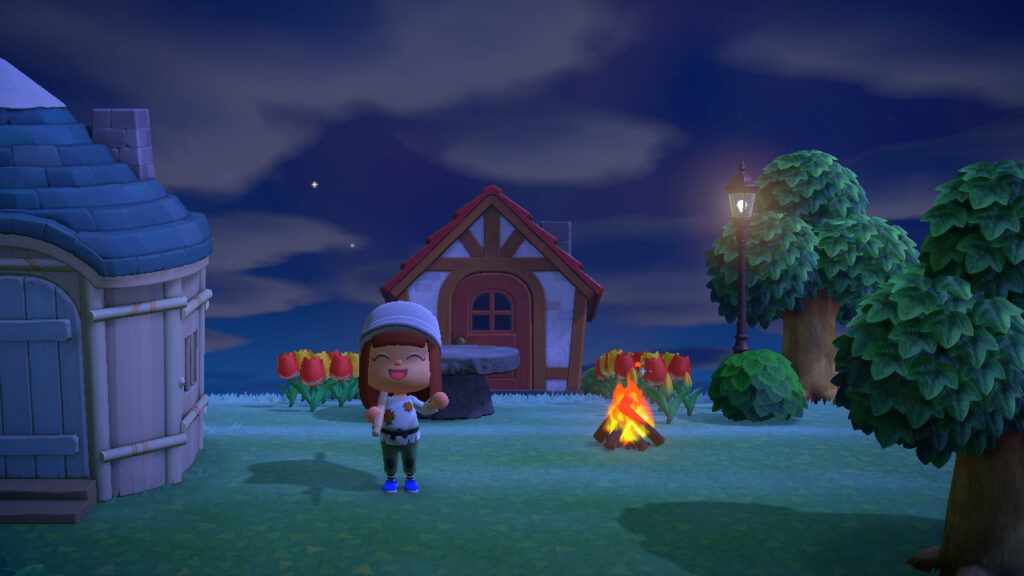 Social interactions in the time of pandemic
Where we were limited to our 4 walls, in the game we still have our animal friends, with whom we could still talk. You get to know your island people so good that they become part of the life. My husband and I discussed those lovely people as they were real. The sense of belonging and having friends in your life, does bring joy.
Giving each other space but still being there
As I already mentioned, Mr. Werner got the game first and had his own island. Then I got my switch lite, and created my island. We used to sit right next to each other and used to play for few hours, every evening after work. We didn't have to talk to each other, we could be ourselves and still be there for each other. We used to visit each other's island and showed our love in the game as well.
We have come a long way from there. We both had to share a table to work as we didn't have so much space. We love each other but it's hard to not see anyone else for days and days and every one needs space. Thank you ACNH; you were really there to help us take some alone time.
Joy of crafting and achievements
Not everyone owns a place where one can do gardening or do a lot of things. But in the game, you are in control. There are different kind of flowers which produce various colors upon cross-breeding. Then you can craft various furniture items and change the looks of them. You can create gardens and stores and what not based on your likings. Its the little victories that keep us going in the grand scheme of things.
Joy of celebrating life
All those special festivals scattered around the year which bring us close to our families hold a special place in our lives and although I couldn't celebrate those festivals in the traditional sense, ACNH had something special going to celebrate the times of the year, be it the wedding seasons in summer, light shows in august, events celebrating fall, thanks giving and holidays. We always look forward to be the part of those celebrations and they always feel so special.
And the year is not over yet at the time of writing this blog post but I cannot wait for the future updates of the game to spread more joys in our lives and keep us engaged and entertained.
Everyday we are learning new tricks and new receipes in the games, so if you need help or tips, leave a comment and have fun playing ACNH. Did it also touch your life this year? Leave in the comments as well, we would love to hear from you all.
Follow us on social media: