It has been a while since I shared my night time routine with you guys for mostly normal to oily skin. If you haven't checked it out yet, you can read it here and I think the time has come to share my day time/ am / morning skin care routine.
Similar to evening, I also try to keep it fairly easy in the moring and you will see that its so not complicated.
Cleanser
As husband and I both tend to have more oily skin than normal, in the morning using cleanser comes handy to remove the extra oil from the skin which was produced overnight and give the skin a fresh start.
Similar to night time routine, I use the CeraVe Foaming Cleanser, which is very gentle to the skin and doesn't leave it feeling dry afterwards. I have to mentioned here, that I own two different versions of this cleanser, one from US and one from Europe. Both of them are formulated differently and if that also takes you by surprise, check the comparison in this blog post.
This cleanser has niacinamide and 3 essential ceramides in it, which can help reduce redness and make skin smoother.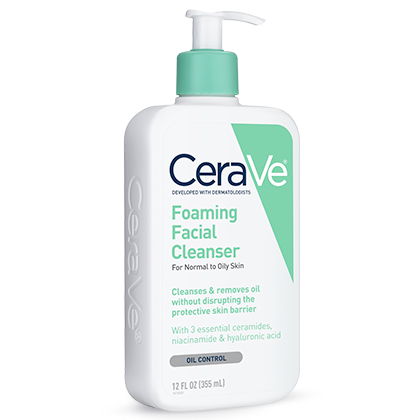 Vitamin-C Serum
I fall in the category of those people who like to use their Vitamin-C serum in the morning. Here the question might arise, that why would someone use vitamin C in morning when it is very unstable and can degrade in sun presence? The short answer is, I always use sunscreen and as per Dr. Dray, it also helps your skin fight the free radicals. If you use in during the night, you are inside and in the bed, so not so many free radicals to fight there.
As Vitamin C serum, I am using currenly The Ordinary Ascorbic Acid 8% + Alpha Arbutin 2% and I apply 3-4 drops of the serum on dry face after cleansing. This is a water-free and oil-free formula but on applying it feels pretty oily but it gets absorbed fast.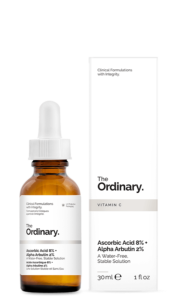 If you are looking for a vitamin c serum and also a fan of The ordinary, you will feel overwhelmed by the amount of vitamin c products they offer. What helped me pick one was a youtube video by Cassandra Bankson. For you reference, I am adding the link down below.
Moisturizer
Similar to my night time skin care routine, I use the same The Ordinary Natural Moisturizing Factors + HA, which doesn't feel oily at all and is still very hydrating. The vitamic c serum itself provides enough moisturizing effects for me but I definitely need the moisturizer around the eyes.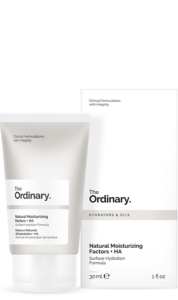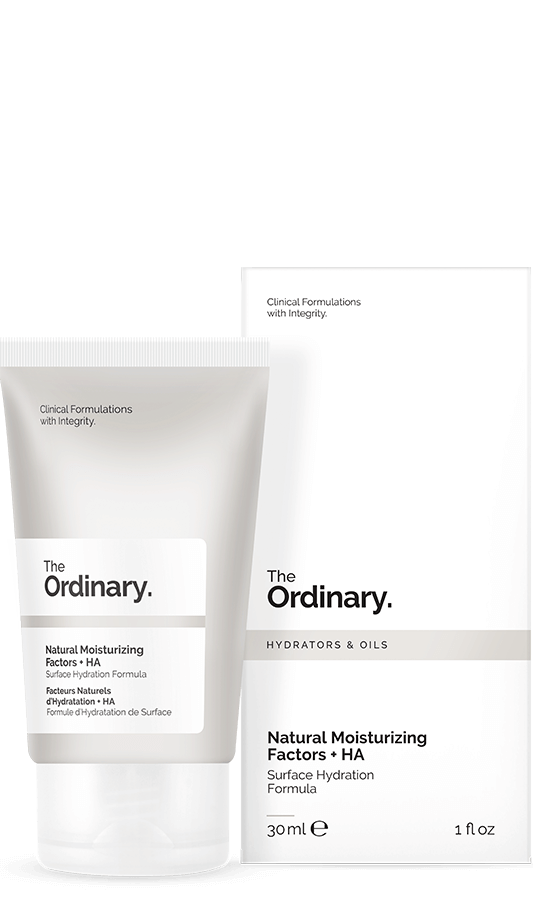 I let it sink in the skin and then I proceed to my favorite part.
Sun-screen
If you just want to have only one thing in your morning routine, let it be a sun screen.
A sun screen not only protects your skin from UVA + UVB rays, but also helps it stay young. The debate about chemical and mineral sun screens is high, but in nutshell, it's important to apply a sun screen which has broad specturm protection and has atleast SPF25 or higher. And remember, we also want to keep that vitamin c intact and not degrading.
I used to also say that I am brown, my skin doesn't burn and I don't need a sun screen. WRONG. Learn from my mistakes, use sun screen.
I found the best chemical sunscreen with no fragrance, no cast and no oily sticky feeling. And the award goes to La Roche Posay Anthelios Invisible Fluid 50. It has high coverage and also doesn't burn or sting around eyes. You won't hate reapplying this one.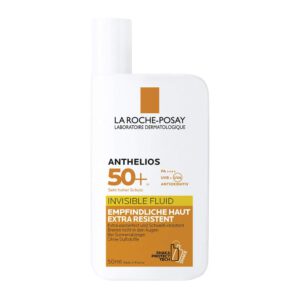 And that is the last step of my day time skin care and in four easy steps I am ready for the day which is mostly consisting of home office, sitting in front of the computer for 8 straight hours, but hey, I am protected against the sun light which might come from my window.
I hope you guys enjoyed this blog and if you have any questions or have used same products, let me know your experience. Stay strong and stay healthy.
Follow us on social media: