In end of September in 2018 I was lucky enough to be send to the Vancouver-office of the company I am working for to support another team there for two weeks.
My trip pretty much started at Frankfurt Airport, here we arrived on time with the shuttle, but already to late. So the queue for the Airplane checken was pretty long and it took quite some time to get done with it.
For the first time while flying I did´t gets seat while having the checkin, but rather the nice lady said "Just go to the gate, they will let you know"…
So I went there, but still did not get a seat, this I only got in the plane, it was in the very last row. After I unpacked my stuff to work and enjoy the ten hour flight, an attended came and asked me to go to the front of the plane. For some reason I got really lucky and an upgrade from economy class to premium. This made the flight much better.
Overall the flight with Air Canada was quite pleasant and the ten hours went by as fast as ten hours can go by in a metal tube 11km above the ground.
Was we arrived in Vancouver the way through the airport was quite fast and a nice guy gifted me his ticket at the SkyTrain station, so no need to buy one for myself!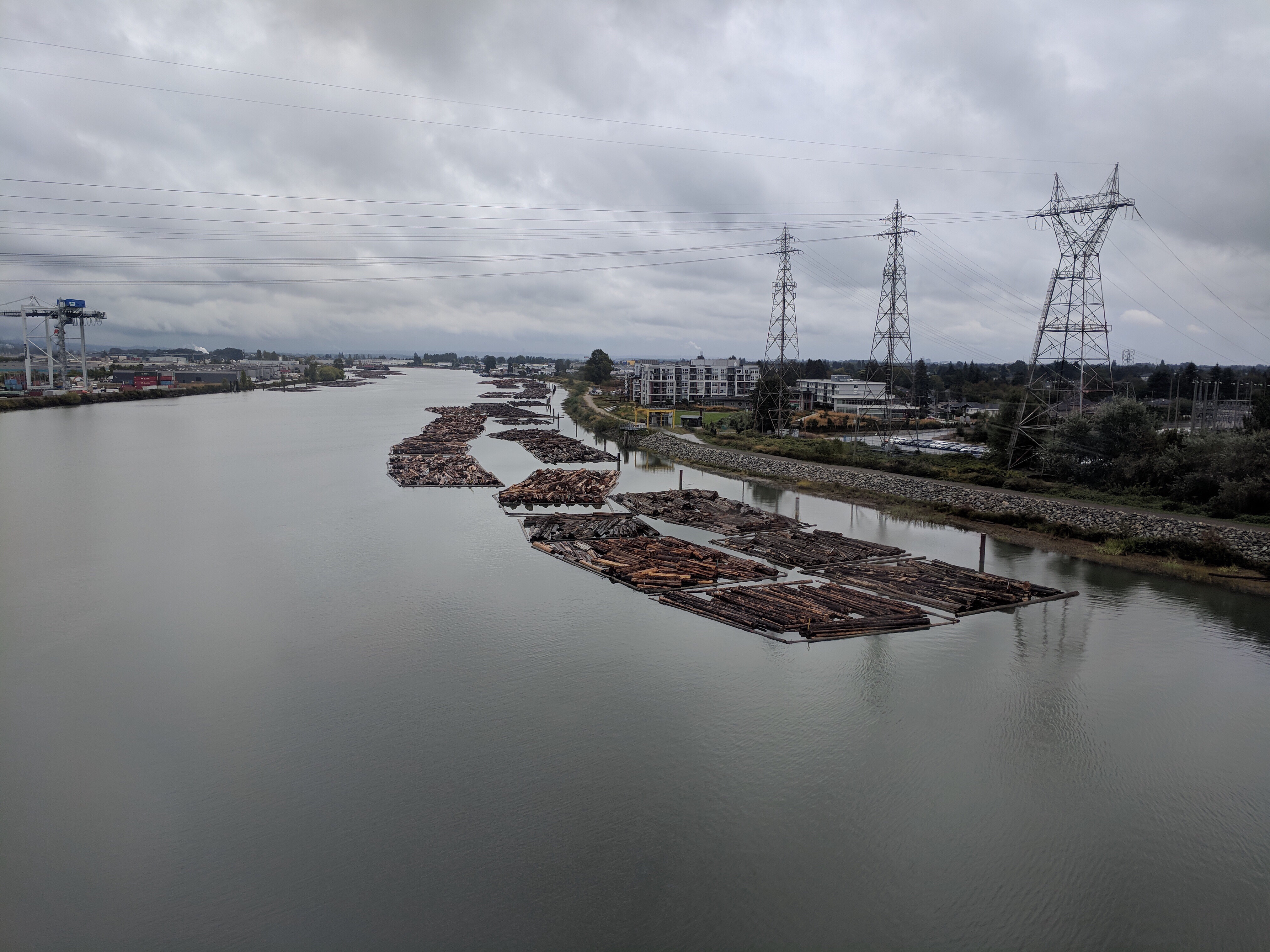 The Hotel I stayed in was in the heart of Yaletown in Downtown Vancouver. It was pretty nice but for some reason did not include breakfast. What a major bummer.
Since I arrived Saturday afternoon at around 1pm local time I decided to take a quicke shower and explore the city a bit. I wanted to stay up as long as possible to get the Jetlag out of my system (the time difference was nine hours).
I went here and there, had some food and in the end I had a nice Korean bowl of soup for dinner and then watched a movie and fell asleep pretty early at around 8pm.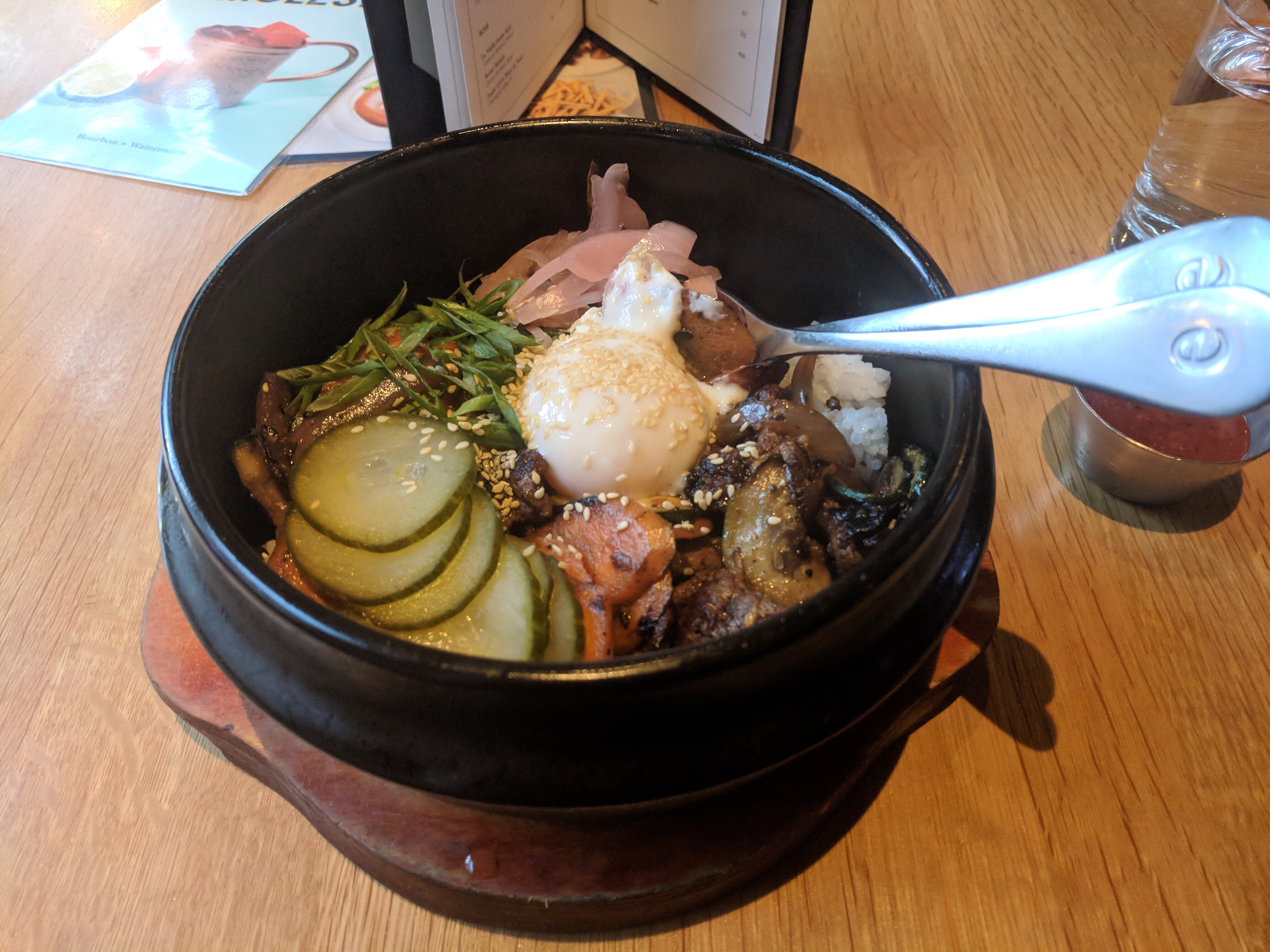 The next day started with rain, after all some people call it raincouver. I took my first run there and saw the potential the city has if it might not rain all the time.
I searched for some good place to sit down and have breakfast, this was successful in the main shopping area of Vancouver. Afterwards I went and had look at Canada Place and the beautiful view from there (it was still raining).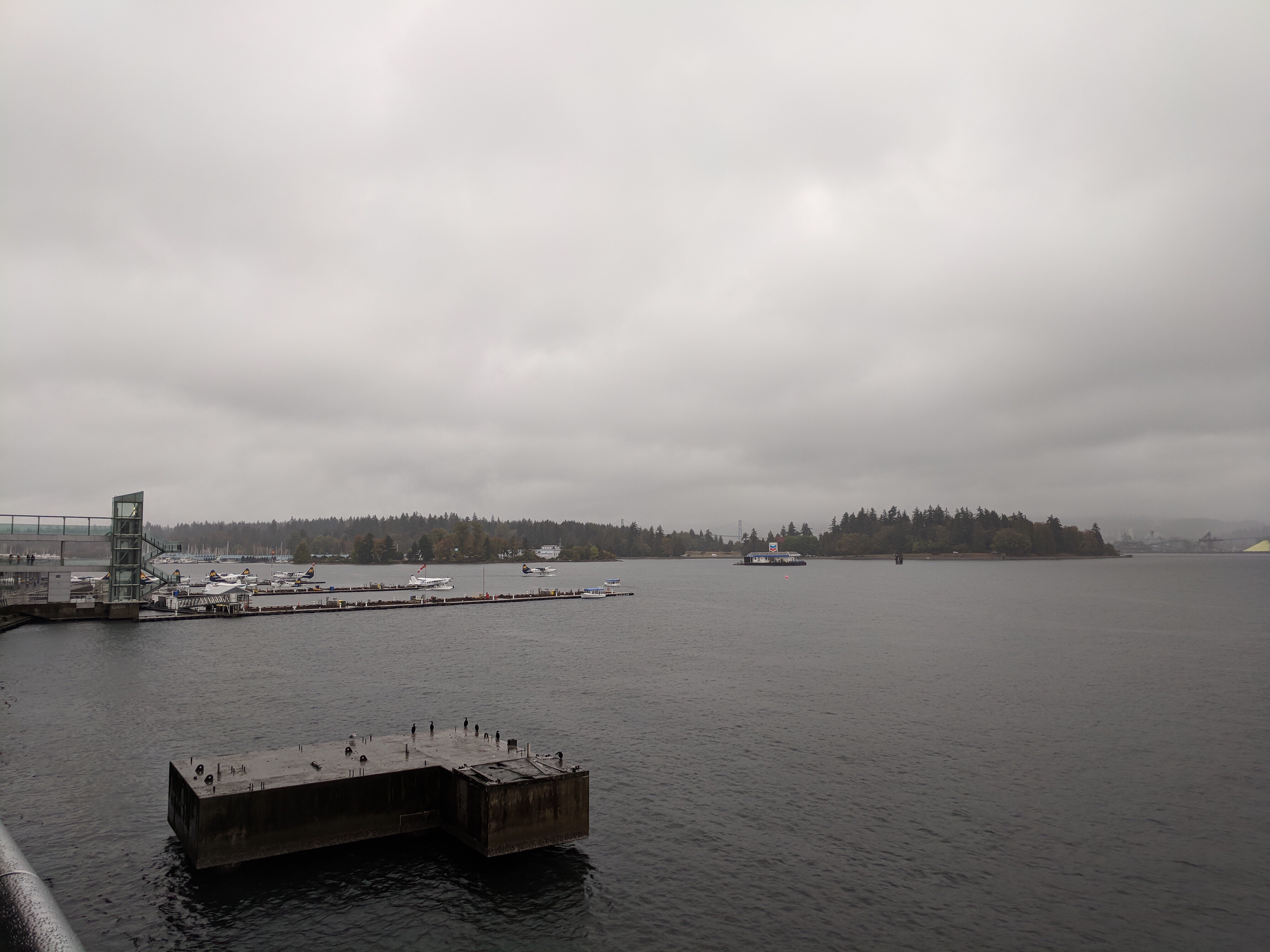 Then I just had look left and right in the city and stayed mostly inside the center. I was still pretty confused about the time zones and took mostly care of eating and checking some famous buildings out.
My day ended with a shopping tour in the grocery store and in another restaurant.
Then my workweek started and it basically consisted of two things:
1) Work! I mean I was there for that what did you expect?
To work there and get a different perspective was really nice and a lot of fun. The team I supported was really welcoming and we connected really fast. How the people there approached work is just different from the way I am used to it in Germany. Here I have the feeling the people live to work, but there it is the other way round. During the we got a lot of stuff done and it was a good start for me.
2) Sport
I just ran in Vancouver, as much as I could. The city was even more inviting than New York Central Park to run. It was just utterly nice to run there. Running at the ocean and still seeing the mountains was a blast.
Since a lot of people run or cycle there it was really easy to motivate myself to go for runs as I always saw other people who also went. I mostly ran at the Sea Wall and around Stanley Park.
In the mornings I went to the local company gym to have an alternative and it also was a blast there. Really good equipment and nice people who were up for a chat during the break times.
Thus began my weekend and also here I had a lot of fun. On the Saturday I took a long walk in Chinatown and Gastown and saw a lot of cool buildings and interesting people and things.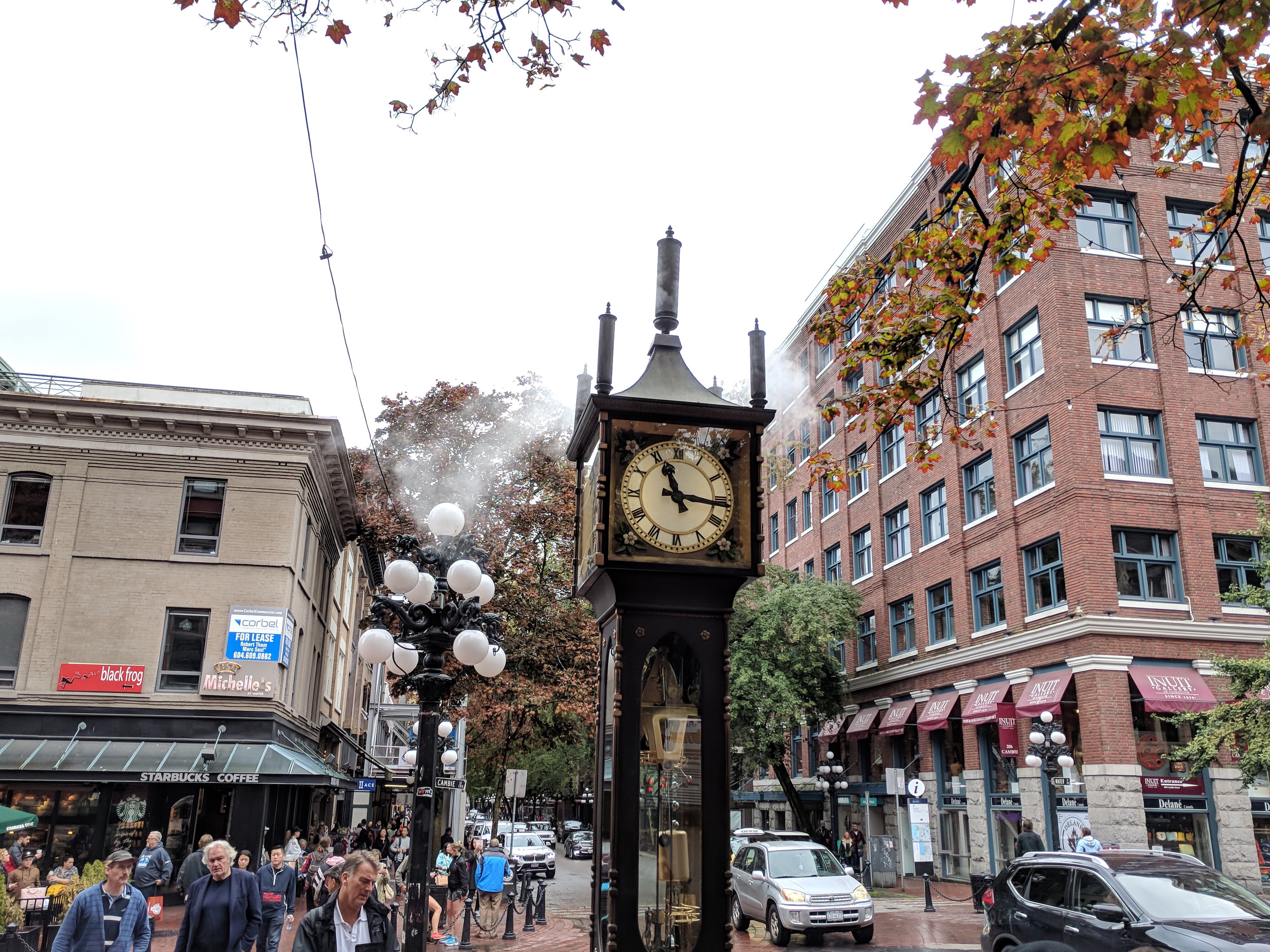 The day started a bit rainy, but in the end the weather was nice. The afternoon I spend on a photowalk that was organized by the city and for free to attend. It was just a nice way to get to know some locals.
In the evening I went to a really nice Indian Restaurant and had a terrific three course meal there. It just tasted so nice, that I was sad of getting more and more stuffed with food. I had no intention of stoping to eat.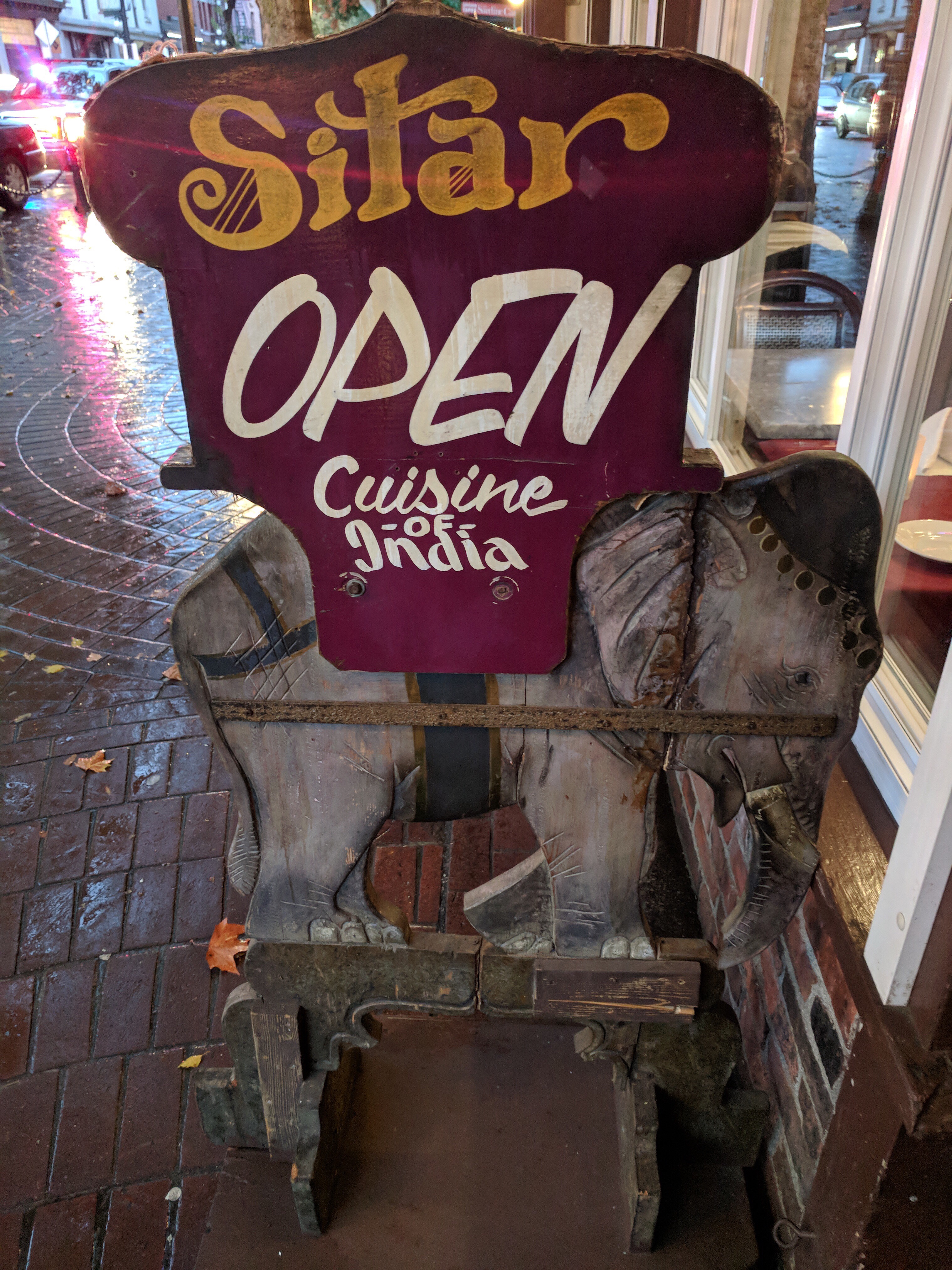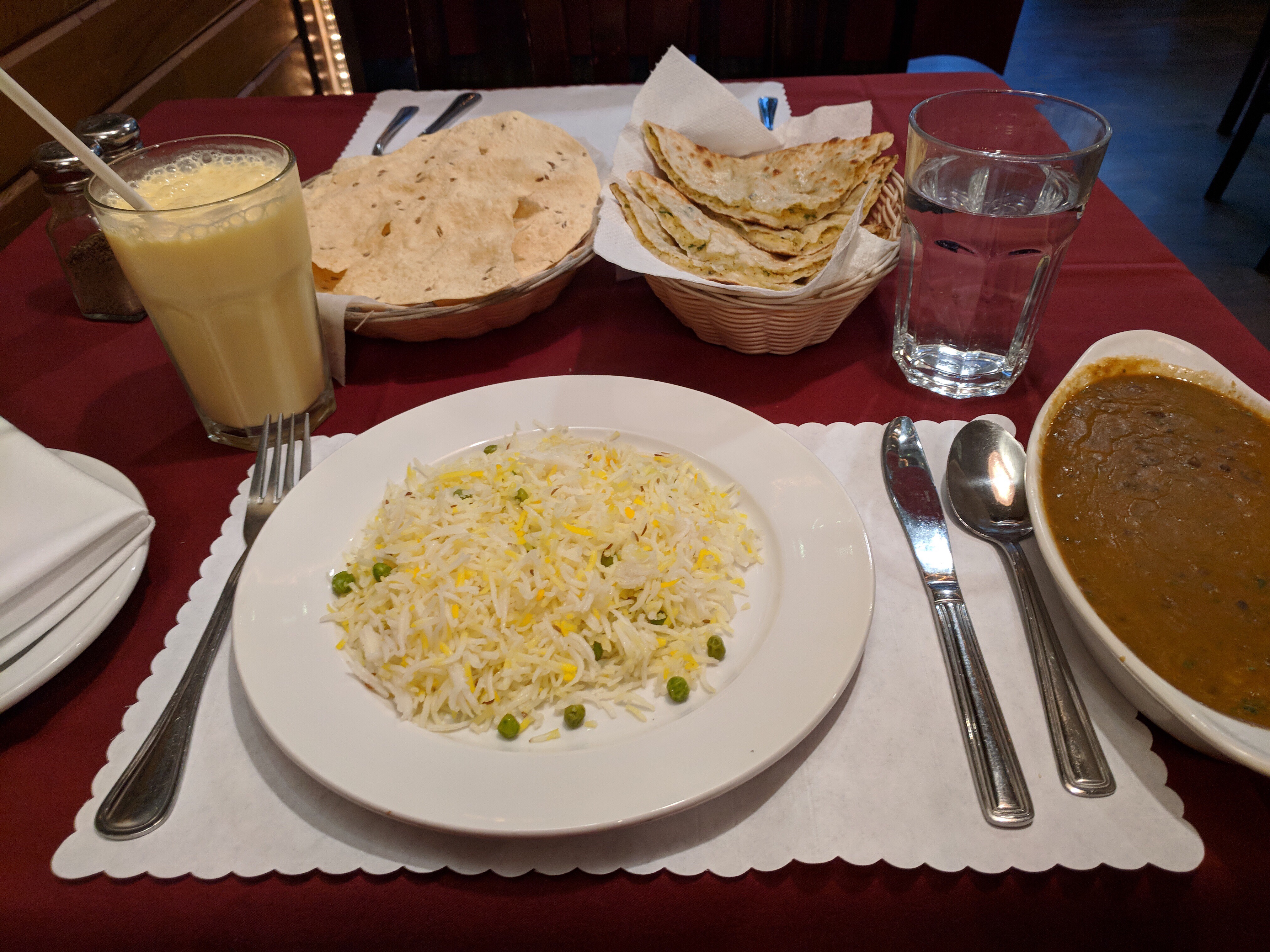 The evening I spend in Yaletown look around what other people do when they go out on a weekend.
The next day started with a good breakfast and afterwards a colleague from work took me to the Capilano suspension bridges. This place was amazing. Just a quick 12-15 minute drive from downtown Vancouver and we were in the mountains and in a forest like you would imagine it to be, when you think about canada.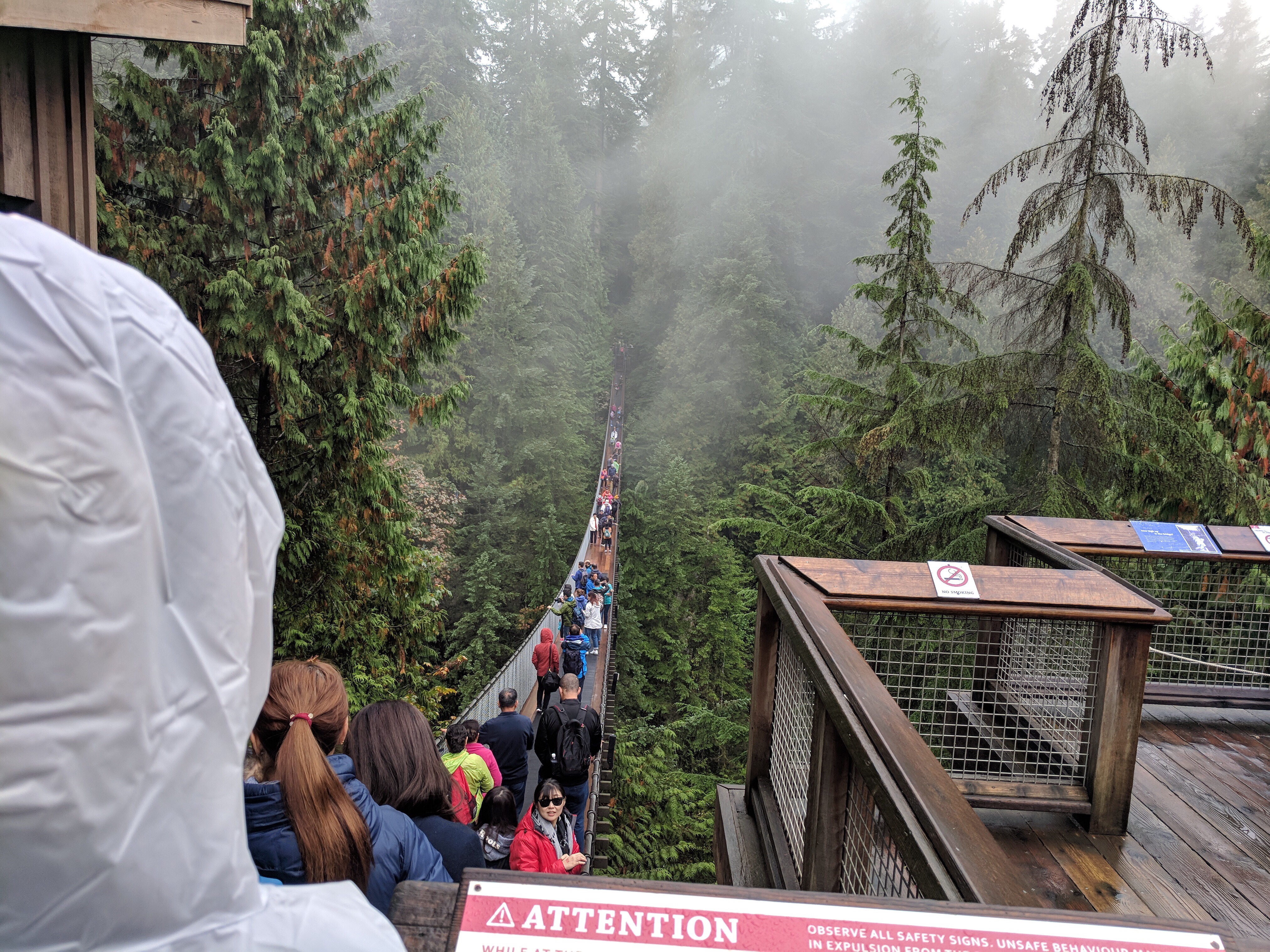 Here you can walk over a canyon and see deep down a river running that is crossed by Salomon to lay their eggs. Just a magical place if you like nature.
Even some birds were there and you could talk to the people taking care of them and learn about the history of the birds and about the species overall.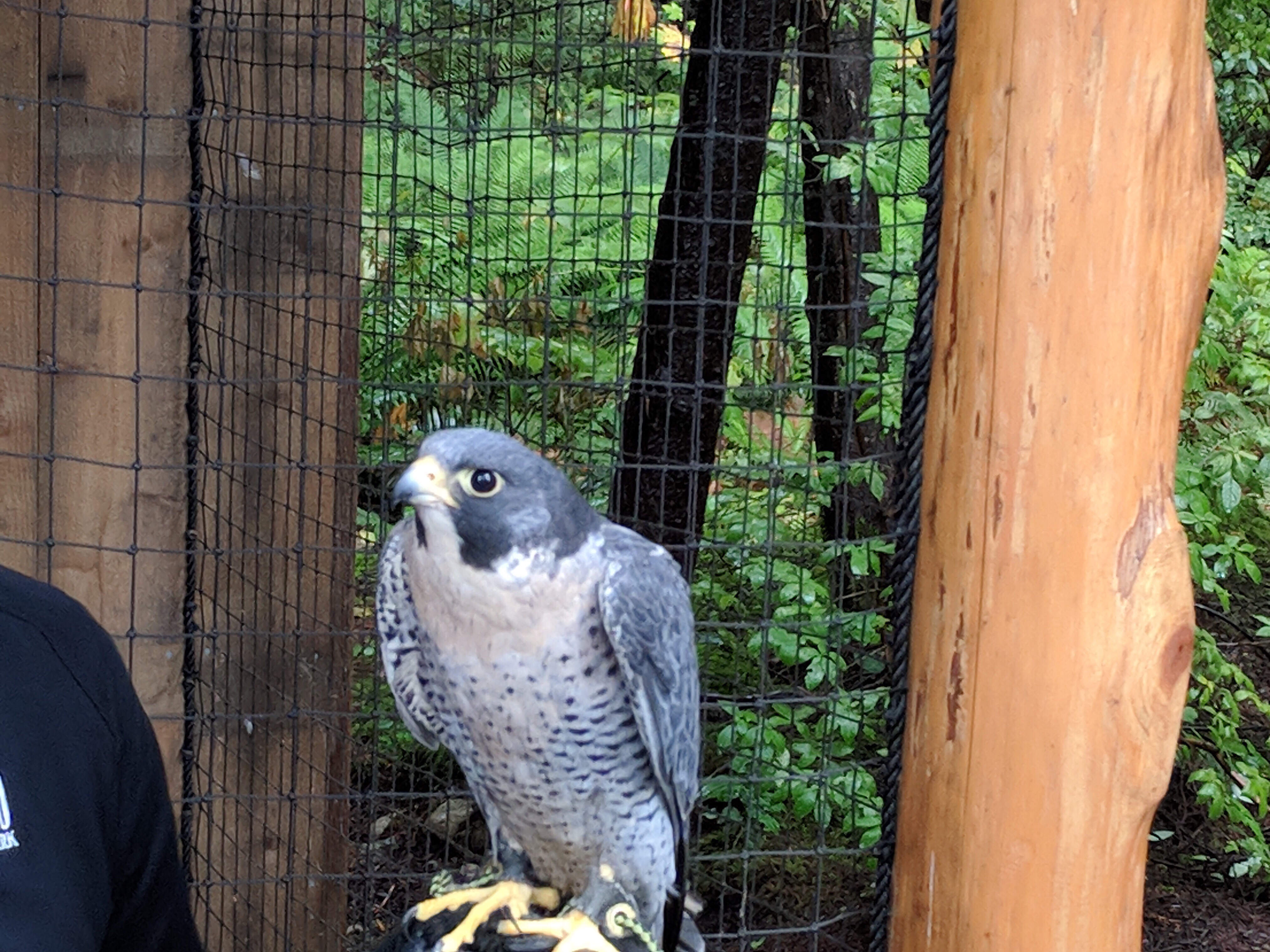 After we spend quite some time there, we went further up the stream of the before mentioned river to see a dam and the Salomon breeding station.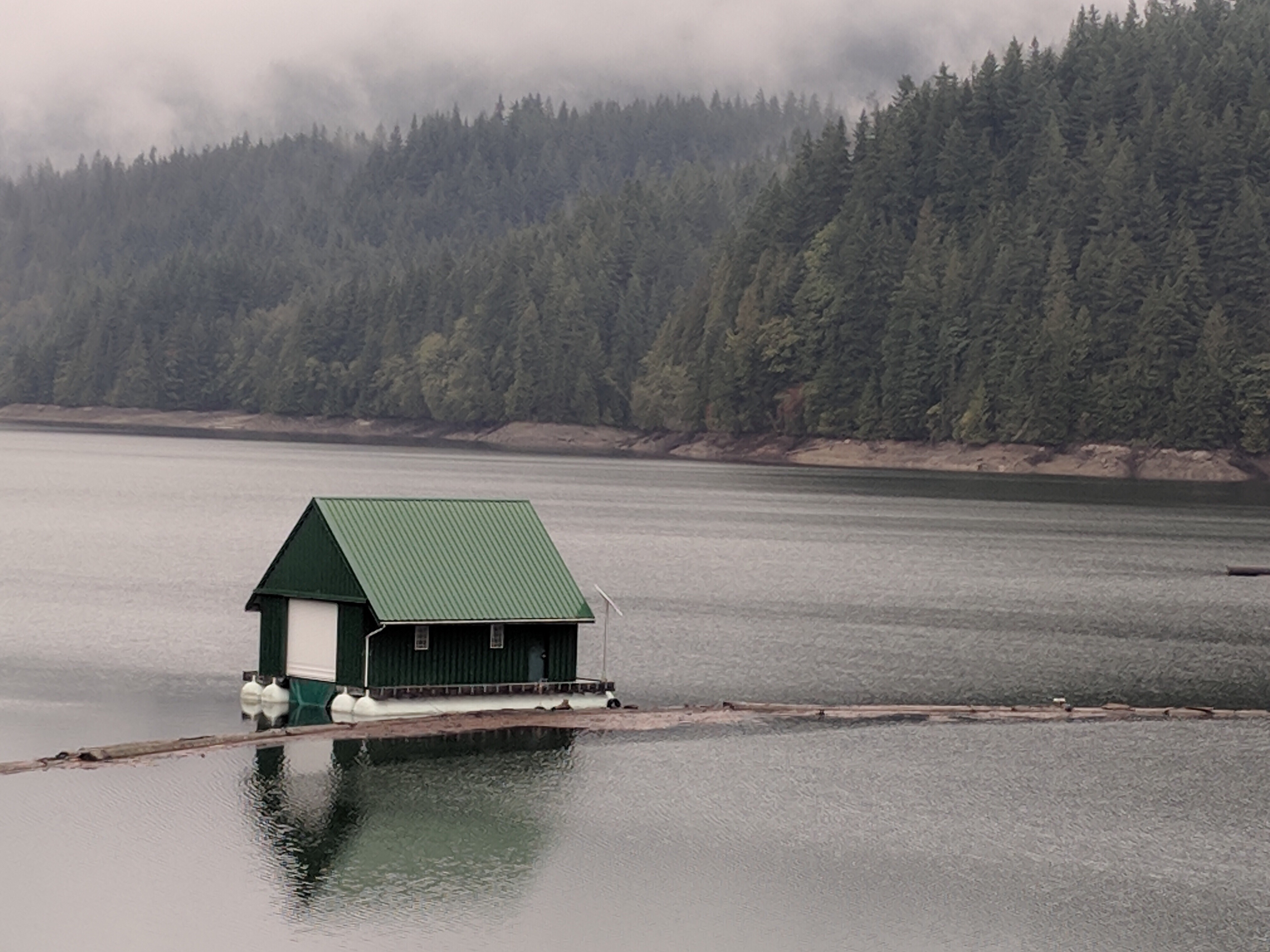 This was another fun thing to do. We took the time and also did a small hike that was only an hour long.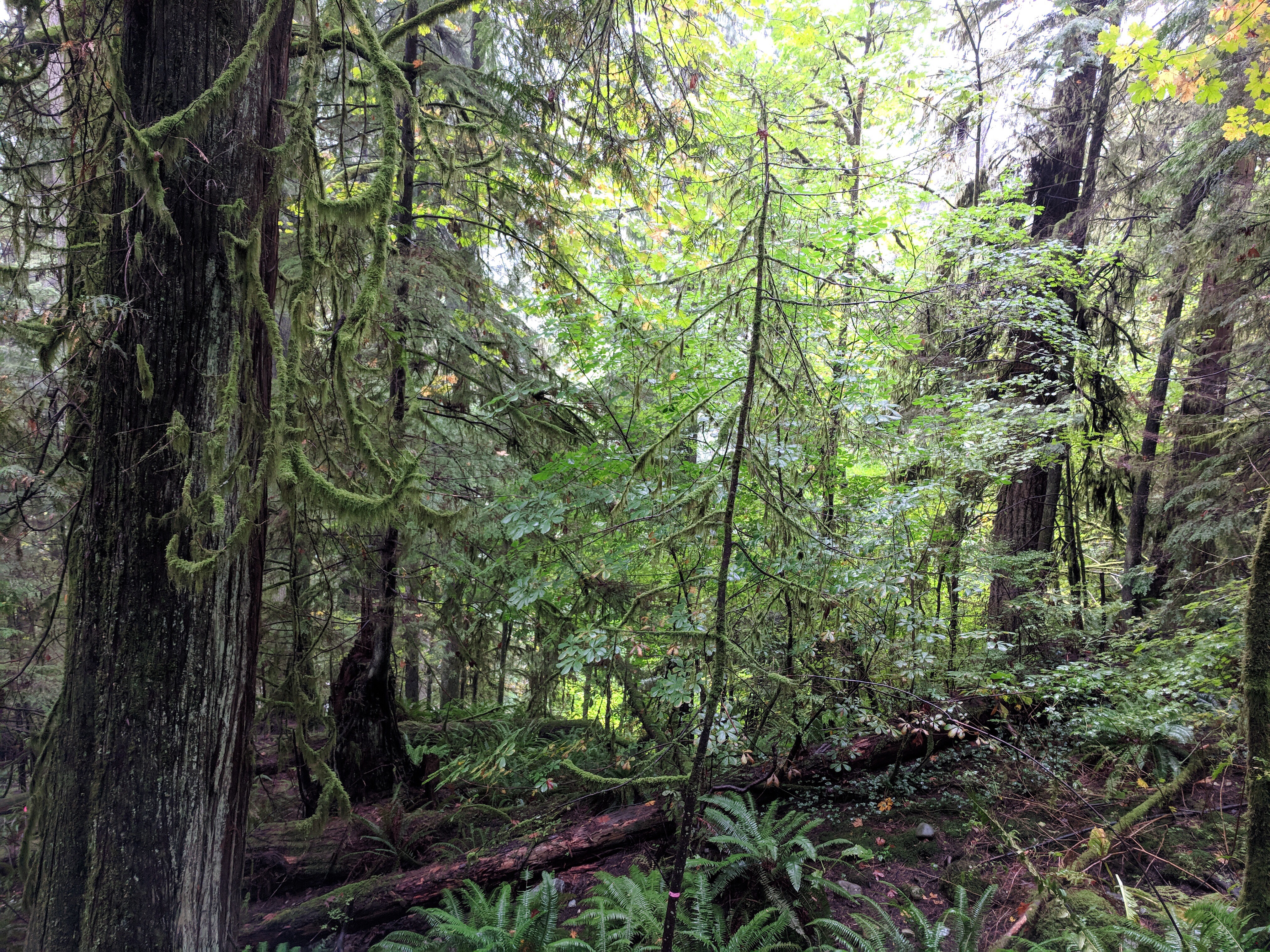 Most probably we could have spent hours and hours on end here in nature.
After the drive back to the hotel I packed my things and went to the only climbing trip during my stay in Vancouver. Here I met some people from work and we tried out one of the many local climbing gyms. This was fun and it showed me, that once you change continents the climbing still changes pretty much completely.

In the evening I did not do anything fancy anymore as I was really tired from the day and headed for dinner and then back to the hotel, a bit of Netflix and then of to sleep.
To be honest the second work week was pretty much like the first one. The weather got much better and in the end it was a nice and sunny week. Here I can not tell you a lot as nothing much happened.
Then, after two weeks, I flew back home. This time I was not so lucky and neither got an upgrade, nor a friendly neighbor in the plane. Rather unfortunate.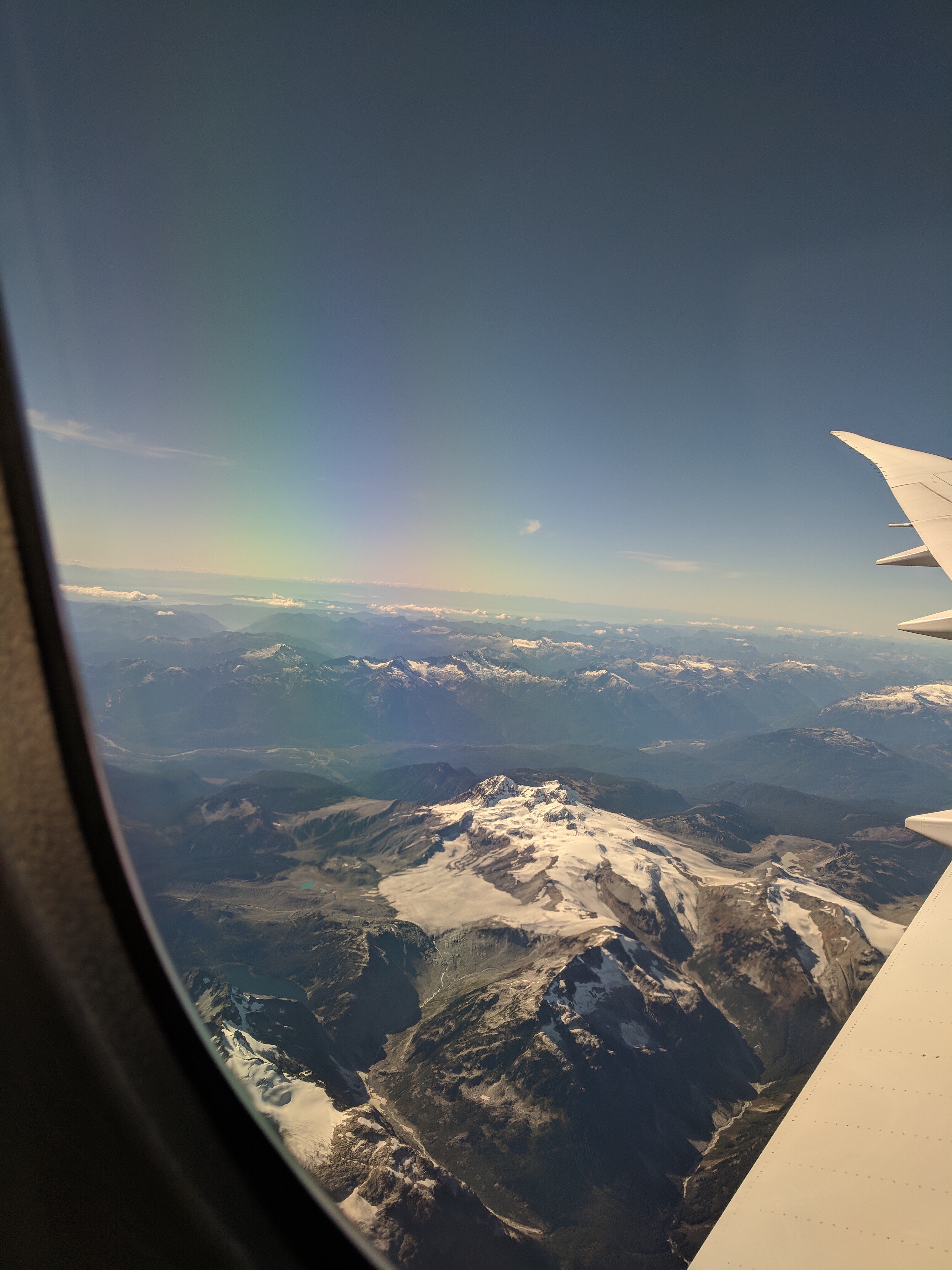 And this pretty much concluded my first entry in this blog.
The things I liked the most?
– All over canada you can pay by card. I took 0 dollars with me and never needed to withdraw anything. Really convenient.
– nobody paid their parking spot with coins, all is done with a central app and you just pay again via Credit Card.
– The Canadians are just nice people, you think it is a stereotype? It is and it is a good one!
– At least Vancouver feels like a village but has all the offerings of a large town. The feeling I got from this city in two week was just amazing.
But were there things I did not like so much? Of course!
– I was away from my fiancé for two weeks, we called each other three times a day, but it was still not the same at all. I was really happy to back home with her
– Vancouver was really expensive. It was amazing how fast how much money can be spend there for food and entrance fees. Save up before you go!
– public transport was not as much common as it was in New York or other major cities
My conclusion is, that I would go again without hesitating and I can only recommend to visit Vancouver for a few days.
Follow us on social media: