End of April we decided to finally have a small get-away from our busy work lives. As it was planned way late, we missed out on most of the online tickets but somehow we made it work in the end.
Flight experience
As we wanted to only fly from Frankfurt and not some smaller hard to reach airport, alitalia was the most convenient option (not cheap though, for the round trip it costed around 300 euro p.p). The flight only takes 1:30 hours but there might be some waiting times involved during taking off and landing. Except the complete male flight crew, the flights are pretty good and were on time.
Tip:
If you are flying the same route, reaching there 2 hours in advance is sufficient. The counters for alitalia are not even open before for baggage checkin. And don't forget to check-in online.
And you know, you are almost there when you see this: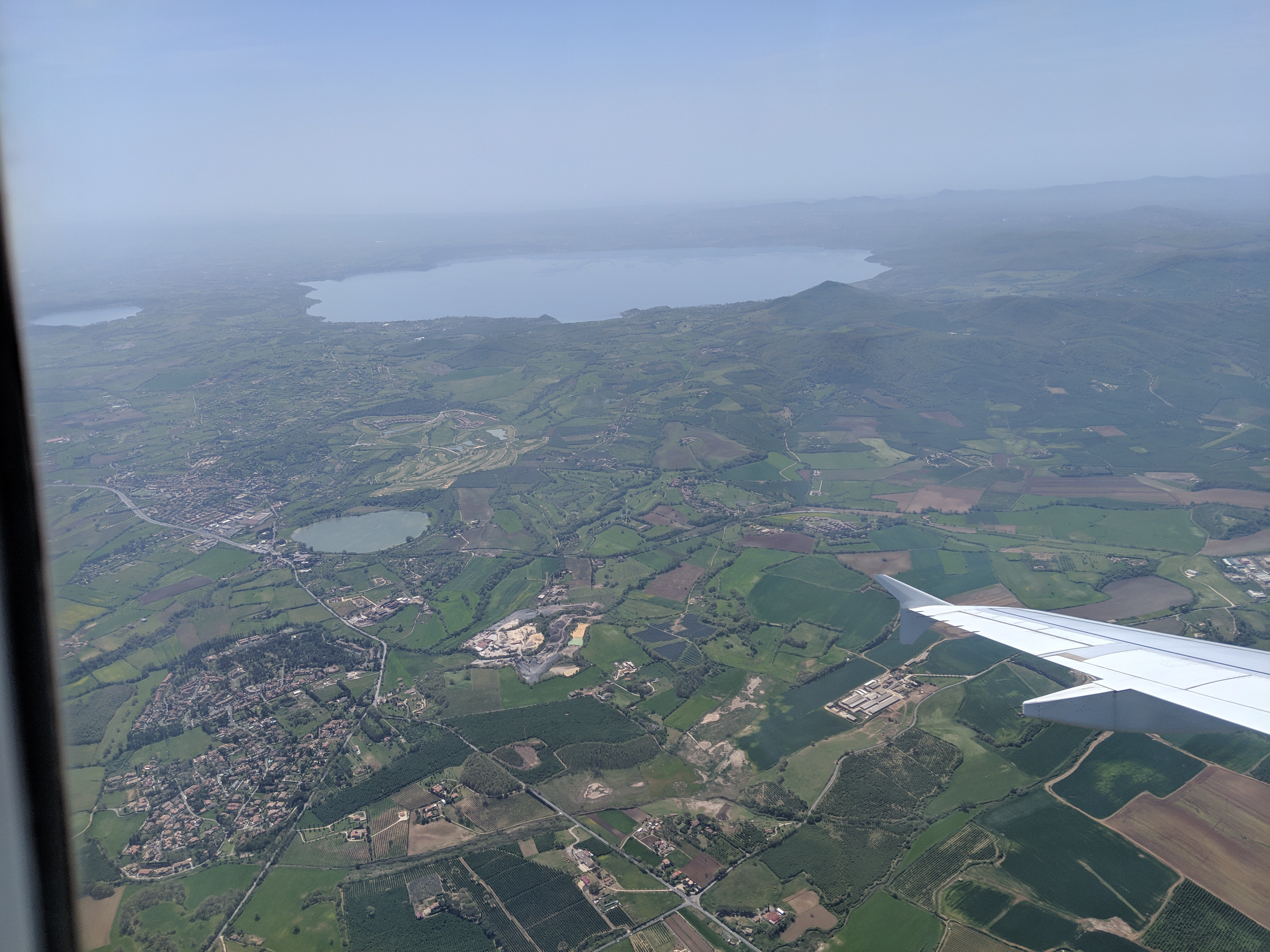 Reaching to Rome from airport
As both the airports lie far away from the city, there are multiple options to reach Roma Termini. There is an express train Leonardo da Vinci express running every 15 minutes between the airport and central station and costs around 14 euros and takes some 40 minutes to Fiumicino.
You can also take the buses running every half an hour and they cost around 7 euros. They are not really on time so if you have some time crunch, don't rely on them but if you are on budget and want to save some bucks, go for them. These buses stop directly in front of the termini station.
Tip:
If you are reaching Rome center somewhere around later noon 15 o'clock, there will hardly be any restaurants open where you can get food. So try to eat at Termini. They have a great food hall there.
Day 1 in Rome
On the first day, we only had half a day and were really tired so we were not able to cover much ground. We took at bus to Villa Borghese and the itinerary for day one looked like this:
1. Villa and park Borghese – the largest park in Rome. You will experience the locals playing around with their kids and dogs and relaxing here.
2. Piazza de Quirinale – offers nice views of Rome
3. Trevi Fountain – this place needs no explanation and is highly popular attraction in Rome.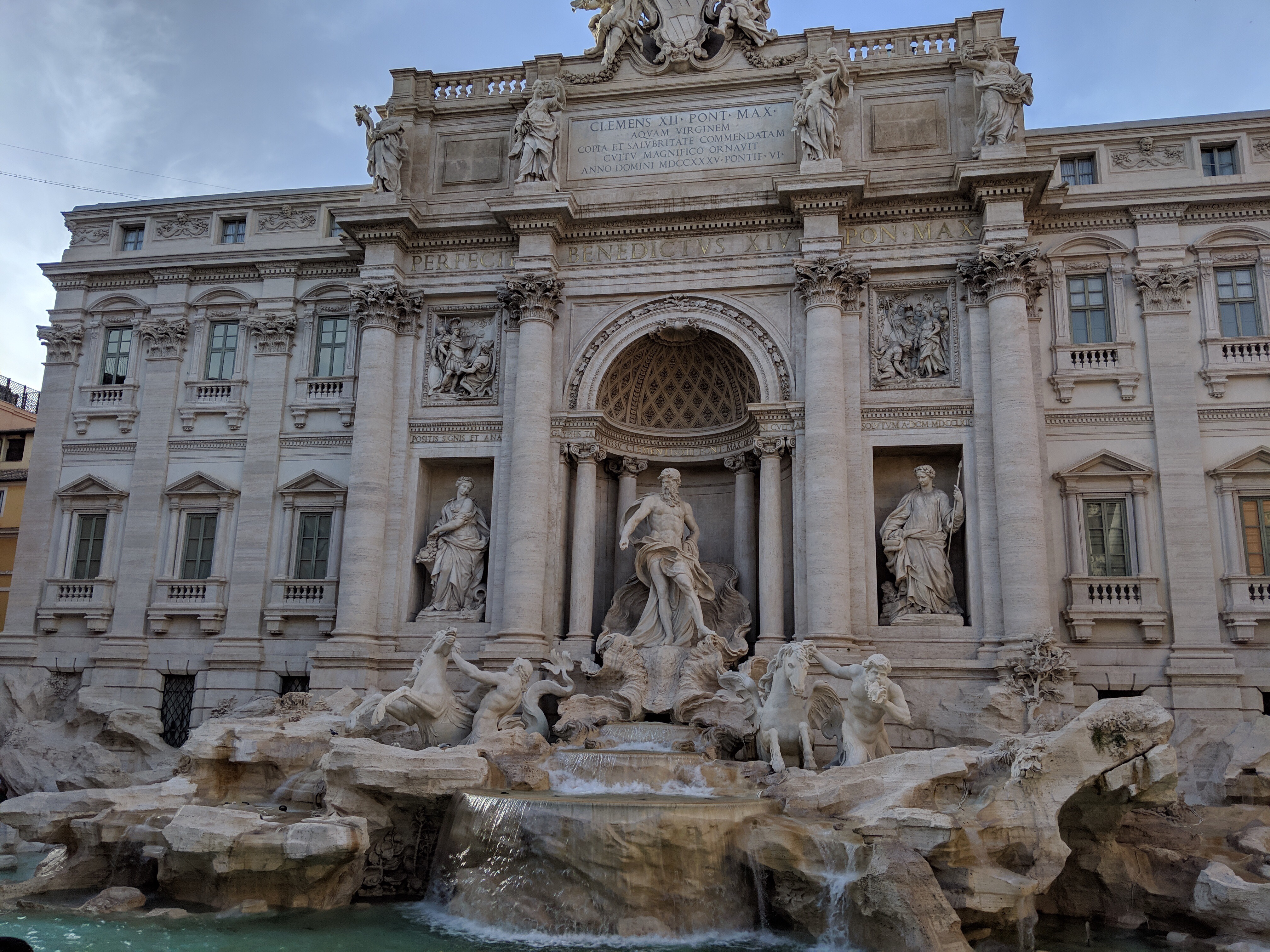 4. Colonna di Marco Aurelio : when you walk from Trevi Fountain towards your one stop destination for gelato, you will reach here. If you want to shop at some of the large stores, you will find some of them here ( zara, massimo dutti, Bershka)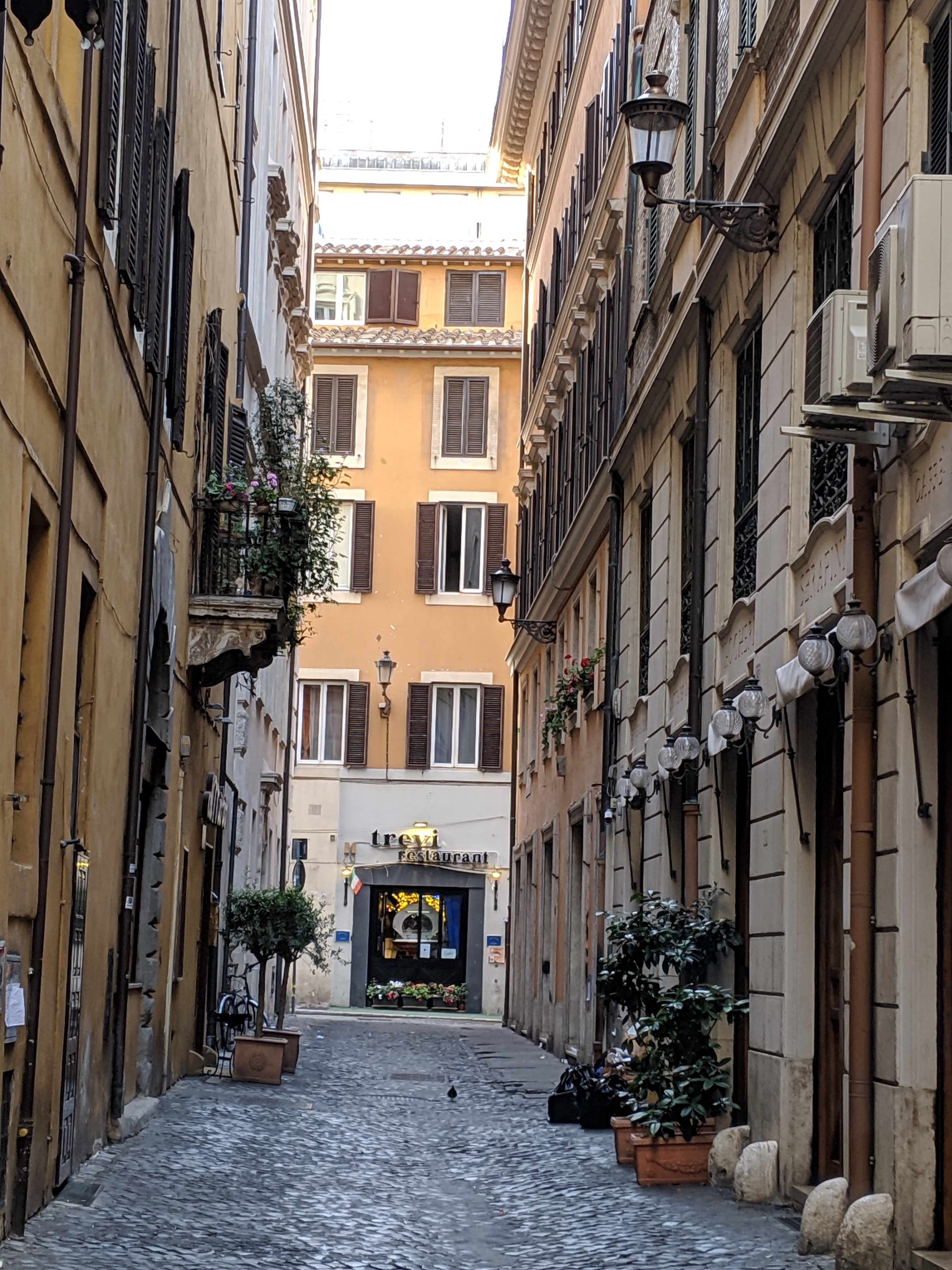 5.Giolitti – this is the oldest gelato store in Rome and the gelatos are worth the wait in queue. If you don't want to sit there, don't forget to pay and take the coupon before standing in the queue.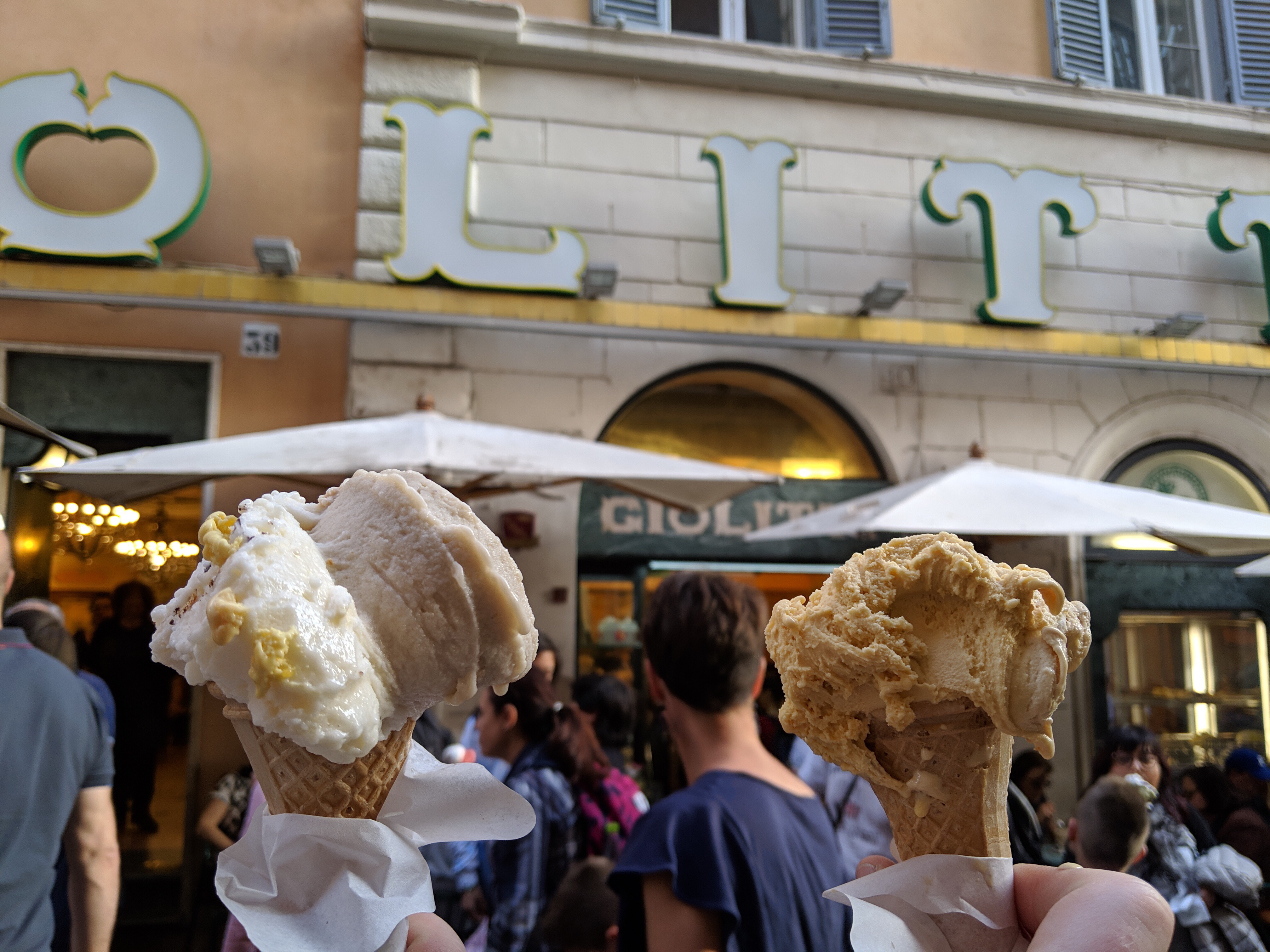 To buy or not to buy a pass?
From my honest opinion, all the tourist passes are over expensive and if you plan well in advance, you will be better off without them. Unless you are going to stay in Rome for extended time and plan to visit each and everything possible there. Rather buy a public transport pass (which is available as daily, 48 hours, 72 hours and weekly) and it allows you to take all means of public transport including metro and buses. Unfortunately the express train to airport is not included. But it is still worth it. You can get this pass at all tobacco stores inside termini. It's a shame that the official info booths don't sell these passes but only Roma pass.
To be continued..
Follow us on social media: